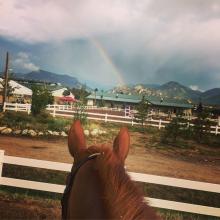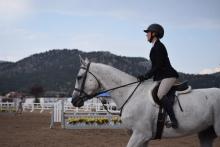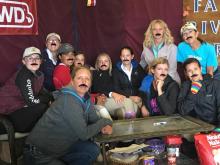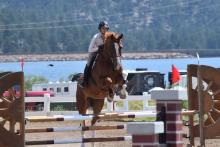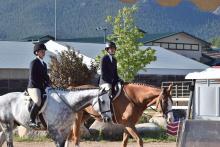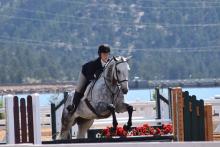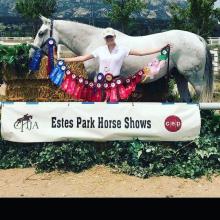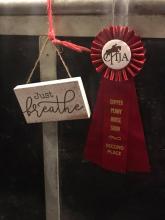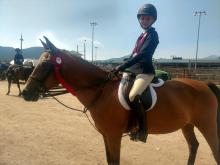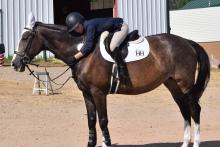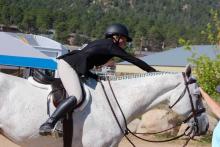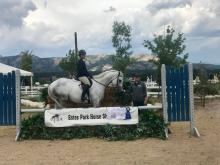 It's hard to believe that our Copper Penny Horse Shows were about a month ago but here we are - school has started and the days are definitely feeling a bit cooler. This year, CHJA tried a new format by eliminating the A-rated shows in Estes Park opting instead for two weeks of traditional locally rated classes with a number of special classes and events.
"Copper Penny has, for years, been a member favorite show," said Jill Pelzel, president of CHJA. "With other venues pretty much owning the A circuit, we wanted to give our membership a unique event of their own - basically an A-rated show experience in a locally rated format."
The shows featured all the usual classes from Long Stirrup Hunters to a Mini Prix and everything in between including medals and other special classes. Exhibitors and their families were treated to daily fruit as well as weekly breakfasts and lunches. The result was two weeks of family friendly, fun horse showing in a venue like none other in the state.
Next year's event promises to be even more exciting and fun! For starters, the association is considering adding a series of daily A-rated medal classes to week two of the show. That means there will be three chances to qualify for Medal Finals offered in one week at a significantly reduced cost. Who's not up for that?
In the meantime, we thought you might enjoy a look back. Thank you to Association Secretary Kristina McCombie for the photos!